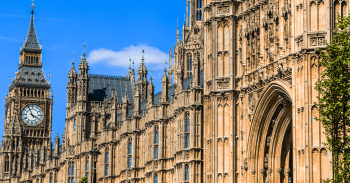 Seven of the 11 members of the Health and Social Care Select Committee have previously opposed assisted dying, with only three being known to be supportive. Last month the Committee launched an inquiry on assisted dying. Humanists UK has said it is vital that the Committee takes a careful, balanced look at the evidence, and listens to those who want an assisted death and their loved ones.
Four of the eleven members have voted against assisted dying in the past, including the Committee's Chair Steve Brine, although it is unknown if this is still all of their positions. Three other members have previously told Humanists UK or their constituents that they are opposed, although again their positions may have changed since. At any rate, this contrasts with 93% of the public being in support, according to a 2019 poll.
At least three of the members of the Committee (27%) have also voted against abortion rights. 86% of the public support women's right to an abortion, with just 5% opposed.
The Committee is also much more religious than the public at large: only one of the 11 MPs (9%) affirmed upon entry into Parliament (i.e. made a non-religious oath), with the other ten swearing a Christian oath. This compares with 24% of all MPs having affirmed. The 2019 British Social Attitudes Survey recorded that 53% of British adults belong to no religion.
The makeup of the Committee changed extensively towards the end of 2022, in part due to the frequent changes of ministers in Government. MPs that are promoted to ministerial levels cannot take part in committees. This includes the previous Committee Chair, Jeremy Hunt, who first brought the inquiry onto the Committee's agenda.
In January David Gauke, the former Justice Secretary, expressed concern about the makeup of the Committee. He wrote in an article for the New Statesman 'The composition of the committee makes it very unlikely that it will recommend reform'.
Assisted Dying Campaigner Nathan Stilwell said:
'We welcomed this inquiry when it was announced on the understanding that it would listen to the voices of people who are dying and their families and would examine the evidence, particularly from around the world.

'The British public cares deeply about this issue so it is vital that the Committee produces a well-researched, unbiased report.'
Notes:
For further comment or information, media should contact Humanists UK Director of Public Affairs and Policy Richy Thompson at press@humanists.uk or phone 020 7324 3072 or 07534 248 596.
Committee member Rachael Maskell is an officer of the All-Party Parliamentary Group (APPG) for Dying Well, which campaigns against assisted dying. Lucy Allan and Paul Blomfield are officers of the APPG for Choice at the End of Life, which campaigns for for an assisted dying law for the terminally ill only.
Those who have voted against assisted dying in the past are Steve Brine, Rachael Maskell, Chris Green, and James Morris. Those who have voted against abortion rights are Rachael Maskell, Dr Caroline Johnson, and Chris Green. Of course, their views may have changed since the votes in question.
Humanists UK's other information about MPs' views comes from correspondence and conversations they have had with constituents and pro-assisted dying campaigners. But other than noting the past votes and APPG affiliations, which are a readily available matter of public record, Humanists UK is choosing not to name the past positions of the committee members, as it does not want to assume that their positions are unopen to change.
Read more about a decade of campaigning for the legal right to die – at home and abroad.
Read more about our campaign to legalise assisted dying in the UK.
Humanists UK is the national charity working on behalf of non-religious people. Powered by 100,000 members and supporters, we advance free thinking and promote humanism to create a tolerant society where rational thinking and kindness prevail. We provide ceremonies, pastoral care, education, and support services benefitting over a million people every year and our campaigns advance humanist thinking on ethical issues, human rights, and equal treatment for all.