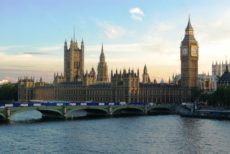 The post MPs from all parties call for assisted dying reform appeared first on Humanists UK.
Yesterday the House of Commons debated England and Wales's law prohibiting assisted dying for the first time in over four years. MPs from all major political parties called for reform to the prohibitive law. Humanists UK welcomed MPs' support on this important issue and also called for the law to be reformed.
Nick Boles MP, who called the debate, asked the Secretary of State for Justice to initiate a formal call for evidence on the impact of the UK's existing law. Several All Party Parliamentary Humanist Group (APPHG) MPs also spoke out in favour of reform, including Chair Crispin Blunt MP, Vice Chair Jeff Smith MP, Karin Smyth MP, Jim Fitzpatrick MP, Andy Slaughter MP, and Steve McCabe MP.
Steve McCabe, who had previously voted against changing the law, acknowledged his views on assisted dying had changed. He said:
'Earlier this year, I had the opportunity to listen to tetraplegic Paul Lamb, who spoke at a humanist event in the House, and I was very moved by the case that this very rational and sane man made…Paul has been living with his condition for 29 years. He is in intolerable pain that can sometimes only be controlled with very strong medication, which blurs his consciousness and limits his life experiences. He wants the right to choose, if he reaches a stage where he has no quality of life.

'We need to focus on quality of life, capacity for life and the rational, sound judgement of a person who makes such a decision. Life expectancy in itself does not tell us anything about suffering. We should be considering assisted dying both in the context of terminal illness and in the context of suffering and a lack of meaningful life. That is especially true when we are talking about progressive conditions, conditions such as locked-in syndrome or intolerable suffering.'
The latest pressure to review the law in England and Wales follows on from the announcement that Paul Lamb, who challenged the UK's law on assisted dying before the Supreme Court in 2014, has now lodged papers with the High Court to bring forth a fresh legal case. Paul is being supported by Humanists UK and represented by the law firm, Leigh Day.
Humanists UK's Director of Public Affairs and Policy Richy Thompson said:
'The growing support for assisted dying amongst our elected representatives demonstrates that the tide is now turning. An increasing number of progressive countries have now legalised the right to die, prominent medical opinion has shifted, and public opinion has reached a record high level of support.

'As politicians increasingly accept that those who are in constant and unbearable pain deserve the right to determine the manner and timing of their own death, the case for a compassionate law permitting adults of sound mind, who are either terminally ill or incurably suffering, the option of an assisted death continues to grow.'
NOTES
For further comment or information, please contact Humanists UK press manager Casey-Ann Seaniger at casey@humanism.org.uk or phone 020 7324 3078 or 07393 344293.
Read the transcript of the debate.
Read more about Humanists UK's campaign for assisted dying reform.
Humanists UK is the national charity working on behalf of non-religious people. Powered by over 85,000 members and supporters, we advance free thinking and promote humanism to create a tolerant society where rational thinking and kindness prevail. We provide ceremonies, pastoral care, education, and support services benefitting over a million people every year and our campaigns advance humanist thinking on ethical issues, human rights, and equal treatment for all.